A warm hello to all of you!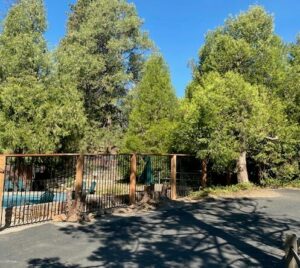 Where to begin? We have all been on a crazy ride this year, haven't we? For us here at Woodland Park Manor, it has been a time of ups and downs. We were closed for several months, at the start of the pandemic. When we were able to open in June, we expected a slow beginning and modest business through the summer. We were SO wrong! In the 41 years we have been here, we have never had a summer this busy. We could not be more grateful to you, all our returning, treasured guests, for choosing to visit this summer and for trusting us to provide you with a safe place to get away from home during these challenging times. We are also so thankful for the many new guests who were discovering Idyllwild for the first time! We hope to see you again and again through the years to come!
Now, we have arrived in Fall. We are all still challenged by Covid, unfortunately, and still adapting. Since we re-opened, we have followed all CDC guidelines- new cleaning protocols, limited contact, outdoor check ins etc. .With new understanding of how Covid spreads, the CDC guidelines have changed and we no longer have to leave 24-48 hours between guests….except in our largest cabins. We have been greeting all our guests outside, but that will not work as soon as the colder, wet weather arrives! So we are re-arranging our small check in office too. Creating a 6 foot distance, installing an air purifier and adding more ventilation. Again, following all CDC guidelines in an effort to keep everyone safe and to stay open!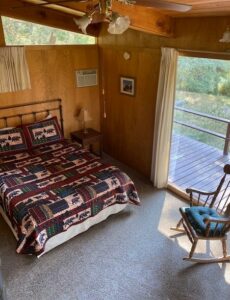 Fall is also our project season! We are still very busy but we have taken advantage of a few breaks to work on the improvements we always plan this time of year. We have new quilts and carpet in all the Cottages, we have re-paved the driveway and installed a new pool fence. A new roof will come next month and new window treatments soon!
We hope to see you soon and look forward to the day when we can all look back on this and say, Remember when….?"
Take Care, Stay Healthy!!
Denise, Colin and Matt